I'm starting this thread to track the build on my newest project.

In my 10 years of MR2 ownership Ive never owned a t-bar.

So a few months ago I decided to keep my eye out and buy one.

Now after months of looking I haven't found anything that has been decent.

This weekend I spotted a nice

(and realistically priced) MR2.

Only problem is that its not a turbo





For the price though I've decided to buy it and its now mine



Ive got to say the NA

(first time ive really driven one) totally lacks any power.

I thought they were a little faster.

The car is in ok condition.

Needs a bit of bodywork but here are the plans.

.

.

.

.

.


At the moment the plan is to break my Yellow Rev 3 Turbo.

It's a shame as the car is one of the nicest tin tops left but its sacrificing itself for a good cause.

Luke

@ pacific works is going to take care of the engine transfer

(and maybe a bling package


).



Once the car is mechanically sorted

(coilovers, wheels, 3SGTE conversion) etc then its on to the bodywork.

.

.

.

.

.

.

now I could just have the bumper resprayed and a couple of the scabs sorted but Ive decided to go the whole way.

A complete strip down and full respray in silver.



Watch this thread.

.

.

.

.

I plan on having one of the nicest and best condition Mk2 t-bar turbos

(and maybe the only genuine 10th anniversary turbo??) in the UK.




Say hello to the new project

-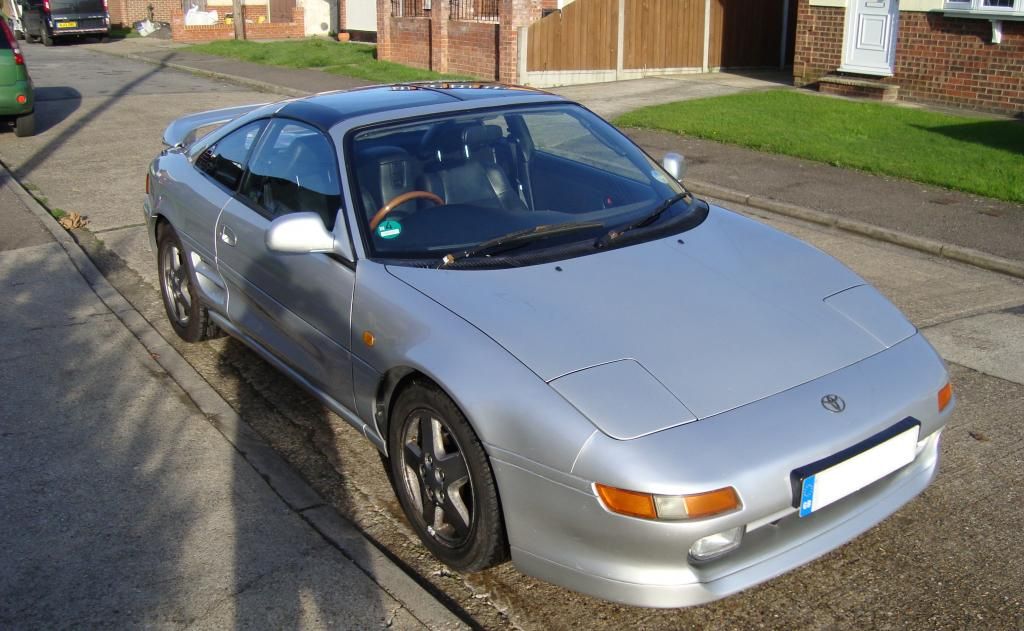 And goodbye to a very nice Rev 3 turbo tin top