Gazza_DJ
Premium Member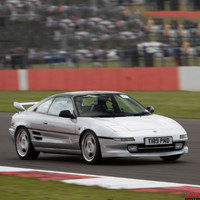 Joined: 29 Nov 2010
Posts: 3234

Feedback Score:

12
1997 Toyota MR2 Mk2 NA Rev4
Posted: Tue Oct 24, 2017 3:38 pm

Post subject: Blitz SUS stainless intake + alloy elbow for 3SGE

---

Blitz SUS stainless filter with alloy elbow, bracket to mount to car. One jubilee is missing in the photo, I will provide a replacement. Will fit rev3+ 3SGE, bit sure about Rev1/2. Cone is slightly bent where a previous owner overtightened. Seals fine and can be corrected if it bothers you. You'll need to get some grommets for air intake and IACV feed.

£80 collected from CO5, CO7, RM10.

Can post for an additional £5.