Gazza_DJ
Premium Member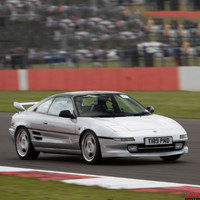 Joined: 29 Nov 2010
Posts: 3234

Feedback Score:

12
1997 Toyota MR2 Mk2 NA Rev4
Posted: Tue Oct 24, 2017 12:13 pm

Post subject: 1999 3SGE short block

---

170k miles on it, but looks great inside. Minimal carbon build up on the pistons but the bores look perfect. Made ~210psi compression across all 4 pistons when last tested.

I believe this has the strengthened area around the water pump compared to earlier blocks so it would be a good base for a forged 3S turbo build, as some users here have done already.

It is complete with crankshaft, pistons, rods etc as I don't have the time to strip it any further. It does not include the water pump but that was a genuine item, is only 18 months old, and can be included for the right money.

This will have to be collection only from Colchester CO7.

£120 / offers.