m00nb34m5575




Joined: 26 Jun 2017
Posts: 2
Location: Manchester, UK
Feedback Score:

0
Posted: Sat Jul 01, 2017 5:59 pm

Post subject: [Mk2] [Turbo] Changed drive belt > Not boosting right!

---

Hi!

Just got myself a rev 3 turbo and I was loving it up to the point when the alternator belt snapped. I replaced it but had to undo the intercooler pipes to remove tension from the a.c. compressor belt to fit the alternator belt on.

However, put everything back together and started her up. Whilst it was idling I sprayed some carb cleaner into the Intake to clean some of the pipes up, However, took her for a spin and it just isn't boosting right. Boost won't kick in till around 4500/5000rpm, and even flooring it takes ages before eventually hitting the + on the boost dial. There's just no bottom end torque and its just sluggish as hell!

Any ideas what I messed up Did the carb cleaner foul something? Checked for codes and there aren't any. I went over everything I removed and made sure there are no leaks or splits.

Thanks!!!
Gazza_DJ
Premium Member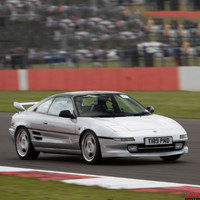 Joined: 29 Nov 2010
Posts: 3234

Feedback Score:

12
1997 Toyota MR2 Mk2 NA Rev4
Posted: Sun Jul 02, 2017 3:09 pm

Post subject:

---

If it was fine before, you've removed IC hoses and now it's got boost related issues, then it is most likely a boost leak from an incorrectly fitted or damaged IC hose.