rossonza
Premium Member





Joined: 20 Dec 2016
Posts: 281
Location: West Midlands
Feedback Score:

3
1993 Toyota MR2 Mk2 Turbo Rev2
Posted: Wed Jul 26, 2017 6:23 pm

Post subject: [Mk2] [Turbo] Single exit - not angled

---

Anyone know of a system thats single exit but not angled? i wasnt sure if it was due to the space at the rear, or if its a preffered styling.

i dont mind the angled look, just thought id try something different and im not a fan of the twin exit for some reason.


cheers!
Race Idiot
Premium Member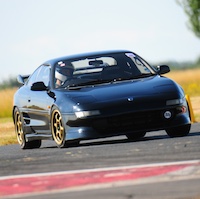 Joined: 25 Jan 2006
Posts: 2273
Location: London
Feedback Score:

25
1994 Toyota MR2 Mk2 Turbo Rev3
Posted: Thu Jul 27, 2017 7:34 am

Post subject:

---

You mean like the tip comes out straight?

Fujitsubo RM01A, or one of the Apexi GT

Fujitsubo sounds much nicer than the Apexi but you'd have to order from Japan.
_________________