Lauren
IMOC Committee





Joined: 13 Dec 2004
Posts: 38582
Location: Greater Manchester
Feedback Score:

0
Posted: Sat Dec 09, 2017 9:40 am

Post subject: Oulton Park Saturday 27th January £139- MSV

---

As many may know, I was supposed to be out today for a track day but it was snowed off, so I've been credited and re-booked for Saturday 27th January.

I thought I'd see if I can get some MR2s out there! I will there in my GT86 of course and finally get a chance to test my new AP 4 pots out.

Details here:

http://www.msvtrackdays.com/car/calendar/2018/jan/27-op/

If you haven't been to Oulton before, it's a great track at over 2 miles in length with some classic corners, with Old Hall, Cascades, Island and of course Druids bend to enjoy.

So who's up for it?
_________________
2013 GT86 Injen Induction. Volks Racing TE37s & TRD Aero Fins, Mega sounds. TEIN Street Flex 5/6kg, TEIN EDFC Active Pro. Tuning Developments Remap 4-1 Manifold, TD resonated exhaust, decat/overpipe, AP Racing 4 Pot front brakes.
HughesR1
Premium Member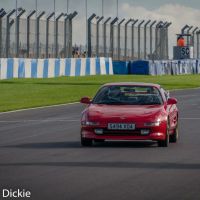 Joined: 10 Aug 2011
Posts: 325
Location: Warwickshire
Feedback Score:

8
1998 Toyota MR2 Mk2 NA Rev5
Posted: Thu Jan 18, 2018 12:36 pm

Post subject:

---

I would have been all over this but sadly I'm moving house that week. I think I'd be in a world of pain attempting a trackday just before moving day lol

Have fun tho, Oulton is awesome
_________________
1998 MR2 Rev5 NA (Road & Track)
1998 Porsche Boxster 986 (Weekend)
2006 Honda Civic 1.8 ivtec (Family Hack!)