Bear87
Premium Member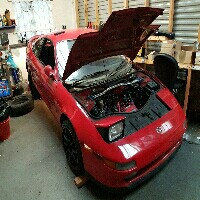 Joined: 28 Sep 2016
Posts: 198
Location: Essex
Feedback Score:

1
1992 Toyota MR2 Mk2 Turbo Rev2
Posted: Wed May 03, 2017 5:35 pm

Post subject:

---

Wow i think i was probably looking through rose tinted glasses. Im looking at heading to suffolk. Dramatic pay cut but a change in lifestyle (hopefully for the best) and getting away from the m25! I probably shouldn't live there as im a bit partial to a cornish pasty. Although it may help with the local economy im not sure would fit in the mr2.
_________________
Smoke me a kipper. I'll be back for breakfast.