Gazza_DJ
Premium Member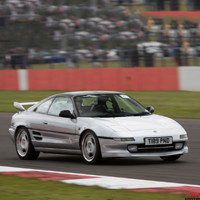 Joined: 29 Nov 2010
Posts: 3193

Feedback Score:

12
1997 Toyota MR2 Mk2 NA Rev4
Posted: Mon Mar 20, 2017 9:51 pm

Post subject: [Mk2] [Turbo] Gen3 exhaust manifold studs and nuts

---

Easy question for someone on here no doubt. Gen3 3SGTE exhaust manifold studs. It's the 8 stud manifold, but the EPC lists several options for a 1995 engine. If I'm reading it right, I think I need:

6x 90116-10169 (exhaust mani stud #1)
2x 90116-10127 (exhaust mani stud #2)
8x 90179-10094 (nuts)

Link to EPC page here - http://japan-parts.eu/toyota/jp/1995/mr2/sw20-ajmzz/4_211120_005_/tool-engine-fuel/1701_manifold#9017910094

Is that correct?